I remember taking a "Virgin Train" from London to Manchester in June 2016. The journey duration was ~2 hours and how I wished it was longer. The train was clean, the washrooms tidy, the air conditioning ambient, the seats sofa-like and the experience, truly comfortable. On the train back to London, as I de-boarded at London Euston, I wondered when will the Indian Railways reach these standards. India's first train took off 164 years ago, and at a track-length of ~115,000 km, she now features among the world's largest railway networks under one management (the U.S., China and Russia precede India in overall network length) – to put things into perspective with numbers, the railways has ~6,853 stations and runs ~20,850 trains daily, and ferries more than ~23 mn passengers everyday! Unfortunately, the Indian Railways is a sob story that boasts of a trajectory of rising losses – every year eager to outdo the previous year's losses. Popularly known as the lifeline of India, the Indian Railways unfortunately seems to be running merely on steam (literally!), shrouded with conspiracies, fraught under the weight of a considerable number of accidents, and ultimately being the butt of countless allegations and jokes.
Read below to know more about the Railway Crash!
http://creatingsparks.com.gridhosted.co.uk/?endonezit=binary-option-strategies-for-nadex Missing the Train
When the BJP government took power in 2014, a US$133 bn, 5-year program, backed by private and public investment, was endorsed, aimed at boosting passenger and freight volumes, laying new tracks, introducing modern trains, and driving growth; of this, ~US$32 bn was spent in the first 2 years, but the condition of the colonial-themed Indian railways has continued to deteriorate; in the words of certain senior government officials, without a drastic "surgery", the existing system cannot even be made commercially viable.
http://plasticrepair.es/?esminer=chicos-monsters-online-espa%D0%93%C2%B1ol&edc=cd http://www.jogadores.pt/?efioped=conocer-hombres-solteros-de-dubai&77a=2a Rail Infrastructure – Chugging Away
Ever since independence, rail traffic has increased 16 times, while infrastructure growth has hardly touched 4. For instance, there has been a 56% rise in the daily tally of passenger trains between 2000 and 2016, from 8,520 to 13,313, and the number of freight trains has also increased 59% in the same period. But the network of all these trains increased only 12% – from 81,865 km to 92,081 km. The Standing Committee on Railways concluded in a December 2016 report on Safety and Security in Railways that against every 23% of railways' route kilometer-expansion in the same period, passenger and freight traffic increased 1,344% and 1,642%, respectively.
http://killjoytattoo.com/?kremeni=frauen-aus-polen-suchen-deutschen-mann&d15=db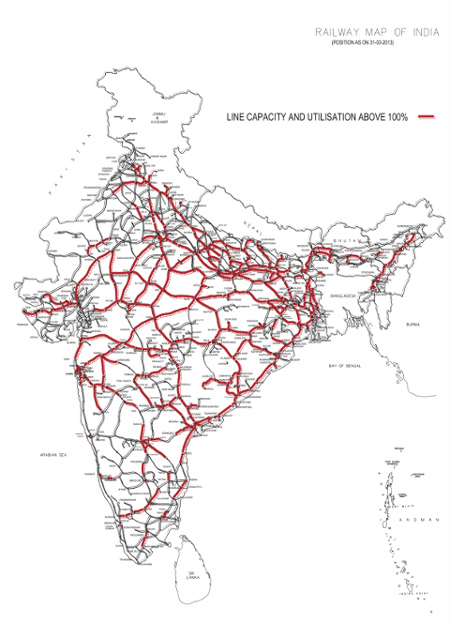 Consequently, the Indian Railways is operating at 150–160% of its capacity – as much as 40% of Indian Railways' 1,219 line sections are utilized beyond 100%; furthermore, 60% rail traffic is handled on only 16% of the network. The congestion rate is even higher at 65% (against the optimal 80%) on 247 high-density line sections of the network; 1 station must accommodate an average of 70–75 freight trains a day, in addition to 340 passenger trains, with the fate of the former being decided by the latter.
anyoption take profit Train Wreck Finances
Adding to the Indian Railways' infrastructure woes, its financials too are in a condition of perpetual haggardness. Its operating ratio – a gauge of efficiency, measuring expenses as a proportion of revenues – has been consistently over 90%, leaving little resources for capital expenditures. In fact, for FY17, the railway has missed its earnings targets for the third straight year and debts have shot up; its operating ratio has slipped to its worst level in 16 years to 96.9%.
decadron 16 mg go to site The Blind Side
Despite the apparent dismal condition of the railways, officials are fluid in flaunting the "effectiveness" of its "innovative" steps, which led to the railways recording an all-time high estimated revenue of ~US$30 bn in FY17, also surpassing its target of 1,094 bn tons of cargo for the year by 13 bn tons. However, what nobody discusses is how the targets had been "revised" owing to "lower economic activity" and how, as per some experts, the boost in passenger revenues was also driven by demonetization – a topic we have explored thoroughly in the past –  as people used their scrapped currency in the railways to book tickets!
On an average, the railways spends ~US$4.7–5.5 bn a year to run passenger trains – ~76% of the losses in this segment are incurred because the railways charges a lower fare than the actual cost of operations, especially in non-suburban areas. As a result, to cover all its expenditures, the Indian Railways' funding via market borrowing has risen to ~22% as of 2016, from an average of ~8% between 2010 and 2015 – the railways now owes US$20 bn (up ~US$7 bn in the last 3 years).
Officials continue maintaining the "railway projects have a long gestation, hence revenues from projects will take time to flow" stance, and adding that it would generate sufficient revenues over the next 3–4 years to pay off debts; however, this seems more like a distant dream than reality. The committees set up to consider the dismal condition of the railways propose unbundling the railways into separate units to operate track and traffic, and allowing private players to run train services; the idea of complete privatization was rejected by Suresh Prabhu, the Minister of Railways, on the back of it being detrimental to the common man's pocket – after all, a "No" without much ado is a womb-taught-trait in Indians.
go to link Finally on the Right Track!
The Rajdhani Express was launched in 1969, while the first Shatabdi Express was launched in 1988 – both aimed at providing Indians with premium experience in terms of speed of travel and services offered. However, no further comment is needed to describe the state that both trains have at present – some would even say that their condition is no different from their less-premium peers.
   Presently, the railway is in a sprint to ensure world-class facilities to a low–middle-income-bracket-based clientele. The premier Tejas Express was launched in June between Mumbai and Goa with wi-fi, celebrity chefs, automatic doors, tea and coffee vending machines, magazines and snack tables, water-level indicators in bio-vacuum toilets, sensor-based taps, entertainment-fulfilling LCD screens, integrated braille displays, digital destination boards, and electronic passenger reservation charts – a pity since the Indian public proved sufficiently how un-accustomed they are to luxuries! Toilets are also being revamped on regular trains, aimed to give an airline feel. While some may term these as "frivolous" and "unnecessary at the time", considering the issues highlighted above, to the common man it may come across as a step in the right direction. The railways is also taking a leaf out of its leaders' book, integrating digitization in its plans to cut cost to the tune of ~US$10 bn

The government allocated the largest-ever rail budget in 2017, and the government plans to commission 3,500 km of railway lines during 2017‒18, up from 2,800 km in 2016–17, aiming to eliminate unmanned level crossings on broad gauge lines by 2020. The railways is also planning to increase its throughput by 10% by upgrading dedicated corridors that have high traffic volumes.
New steps to allow in private players have also been taken – private players are now allowed to run freight trains from their own private terminals, while hill-trains are also sought to be put under private operators; if things go right, who knows, may be the government will pay heed to running the railways in partnership with private players, ushering in increased efficiency!
If we were to sum up the railways story, it is a story of paradoxes. Government investments can be put in the context of an over-utilized house where work is underway to construct a new room; however, what everyone seems to have missed is the existing structural damage in the house and the leaking roof of course! The government needs strong lessons in product positioning – while on one hand, efforts are underway to attract more customers, cheap flight schemes (Udaan) for the aam aadmi are being launched that clearly and strongly threaten the existing customer pool. Add to it the amazing persona of us, Indians – always cribbing about how Railways is this, and Railways is that and how it should be comparable to those seen in foreign countries, but when the government did go ahead and give us a similar experience – the Tejas Express – we trashed it! Trashed it on its maiden journey – stole earphones, vandalized the toilets, graffiti-ed  the seats…
source url Authored by: Shikha Dey